At Standard Crypto, we've been enamored with Bitcoin Ordinals ever since they burst onto the scene early this year. We recently detailed our reasons for excitement. Not only do we find Bitcoin NFTs compelling as assets but we also believe the Ordinals movement has a chance to reignite Bitcoin innovation broadly (which we think is needed for Bitcoin to achieve its full potential).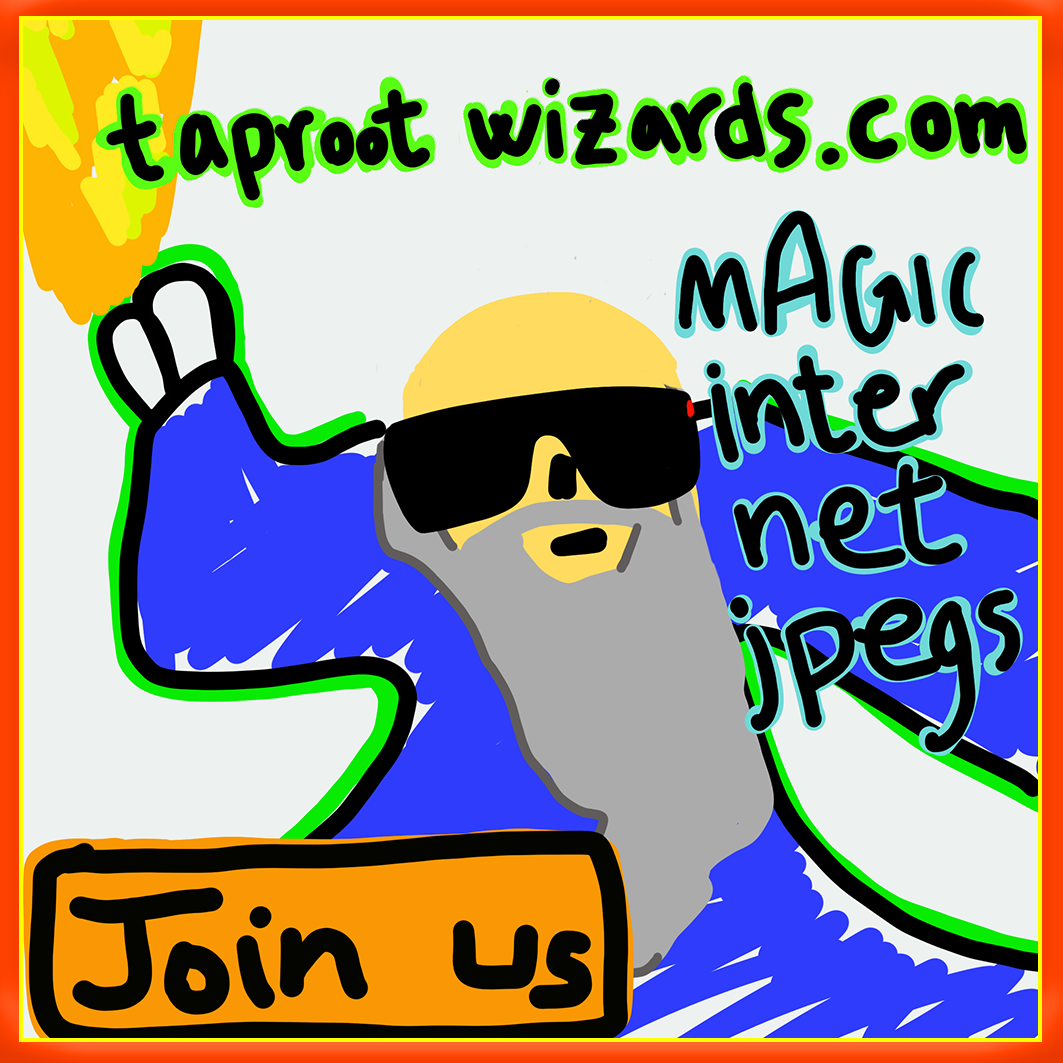 Today, we are excited to announce that we have led a $7.5M Seed financing in Taproot Wizards – a company leading the Ordinals movement, with long-term ambitions to do much more.
Taproot Wizards has created the preeminent Bitcoin NFT collection while, along the way, cultivating an enthusiastic, high-quality, and quickly growing community. The NFT collection itself pays homage to the Magic Internet Money Wizard, an OG r/Bitcoin meme. Pay attention to Crypto Twitter and you'll see wizard pfp's donned by many who played key roles in building the crypto industry into what it is today.
One does not simply walk into Bitcoin and lead a renaissance. Credible authenticity for this type of endeavor requires Bitcoin bonafides along with scar tissue accumulated by openly questioning and pushing back against hardline Bitcoin orthodoxy. Taproot Wizards' co-founders Udi Wertheimer and Eric Wall, in our opinion, have uniquely earned the right to lead this movement. We've always greatly admired their shitposting skill marketing instincts but, in working closely with them over the past several months, we've developed a deep respect for their technical acumen and ability. The revolution is in capable hands, friends.
While stewardship of an important NFT collection and its community can be quite valuable on its own, we think Taproot Wizards has an even bigger opportunity to leverage its brand as a distribution channel for new Bitcoin infrastructure. A valuable brand is a form of demand aggregation that provides an opportunity to influence the entire value chain (in this case e.g. wallets, NFT marketplaces, Layer 2's, Ordinals specs, and even the holy grail of core Bitcoin development).
It's time to make Bitcoin magical again. Taproot Wizards is hiring – put on your wizard robe and join us! Or, at the very least, get a supplemental education in Bitcoin wizardry.
🧙